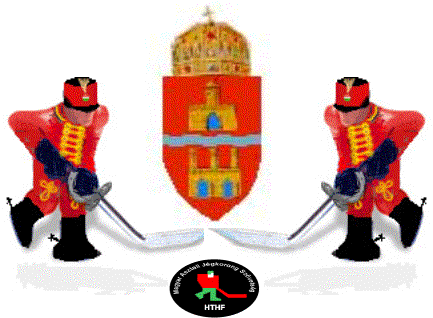 . Date: 29th of April 2006.
(1 day before Bratislava Open)
Registration: 9-9.20 a.m.
Start of game: 10 a.m,
end: about 6 p.m
Our sponsors:
Categories: open single only
Rules: same as the World Championships
25 NEW

Play Off games with "suplák"
Participation fee: 2000 HUF = 8 Euro
Prizes for winners: cups, medals
Guaranteed prizes for all participants: diplomas and gifts offered by sponsors
Application deadline: 25. April 2006.
Registration, Registered players
It will be the strongest ever tournament in Hungary...!
Read history of Bp Open 2005 or look our video-report!

Winners of Budapest Open

2001. Gergely Regula HUN
2003. David Smíd CZE
2004. Vaclav Pikl CZE
2005. Henrik Brodin SWE
2006. ???
Contact: Daniel Létay (president of HTHF)
e-mail: letay@axelero.hu
mobil: 00 36 70 2525 038